The colonial authorities' 1910 Medical Practitioners and Dentists Ordinance proffered tolerance towards traditional medicine, with significant limitations. The main constraint was that a clear delineation had to be made between Western medicine and traditional practices. Although over a century old, and no longer part of Kenyan law, the ordinance's linking of traditional medicine to local culture – as opposed to science – continues to shape government engagement.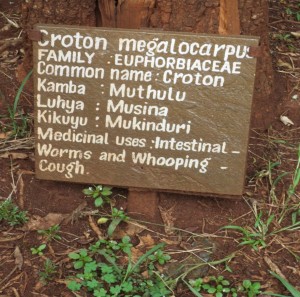 Colonial era reticence to traditional medicine practitioners hardened during the early independence years. It was viewed as a practice that went against the modernising vision of a new generation of leaders. Medical practitioners were particularly vehement in their opposition, but even President Jomo Kenyatta condemned traditional healers in 1969, describing them as "lazy cheats who want to live on the sweat of others". These attitudes remain prevalent in contemporary Kenya, particularly amongst medical professionals and the evangelical churches of urban slums that often condemn the practice as ungodly; a view born from their missionary founders who ardently opposed "native practices".
Read full article here.